If you are looking at this page, it is likely that you are interested in rider training! It probably seems as if there is a multitude of training bodies & courses available to you, and it is simply a question of finding the course you wish to do and obtaining the cheapest quote for it. This may not be the best way of picking with whom you should train for a skill like riding, which requires a level of 'feel' and understanding to be safe in a potentially dangerous environment.
The DVSA, and subsequently all training bodies, specify a set of standards which must be met in order for a student to complete courses and tests.....for getting a Full Bike Licence, we feel that this can represent a minimum, and sometimes translates into a substandard level of riding ability. We aim to provide a greater knowledge and skill level to properly enjoy, and continue to improve, your future solo motorcycling.
Also, as well as not pre-determining the amount of tuition until suitably assessed, we also keep the scheduling as flexible as possible, with time between each session in order that the information and skills have time to sink in.
Whether you just take the Compulsory Basic Training (CBT) course to start riding your own machine or take further lessons with your training body you must regard motorcycling as a skill which needs to be carefully mastered to enable a lifetime of safe and enjoyable travel. When it comes to it, simply learning to pass the test is not enough!
To book a CBT course please use the online booking link (above) or call if any queries.
For further training/full licence lessons & packs, or to book a free assessment, please call.
Either way, feel free to call or drop in for a chat about all things training!

We also provide training to specific requirements such as 'returning to riding' training, motorway lessons, refresher sessions etc. There is no set format for these types of training as customers previous experience and abilities can vary greatly - so please call for a chat or to arrange a free of charge assessment.
---
Checkout the DSA video explaining the rules for riding a motorcycle or moped here.
---
To check availabilty or book for CBT please click the link below for our secure booking calander:
To book you need either a Full or Provisional Driving Licence...& be able to ride a bicycle and have a reasonable knowledge of the Highway Code &English.
PLEASE NOTE: We need to be able to communicate with you to conduct this course, so if language is an issue (we need you to have reasonable English) please call before you book as we cannot refund your fee on the day!
** NEWS ** NEWS **
If you are looking for a short notice CBT course but can't see one on the booking calender, try checking on a Friday afternoon as there are sometimes unused comeback places that become available!!
---
Road closures & road works
local to us;
The end of Collyhurst Road is temporarily One Way only, so there is no access to Dantzic Street if you are heading
toward the city centre.
All other routes are OPEN; RedBank, Gould Street and Dantzic Street.
---
Telephone line and email open
for any queries
0161 8334136
or
info@moto-technique.co.uk
Office open 9.30am - 4.30
Closed Sundays & Mondays
---
Please see our contact page for map and directions!
---
Why not buy someone their CBT or treat them to a bike lesson?
You can purchase a voucher for a set amount to redeem against any training.
Purchases can be securely made via PayPal by clicking on the link below (just print & save the voucher).
Alternatively you buy a specific, personalised voucher for a CBT, lesson or Training Pack by phone with a card (voucher will be posted first class) or in person at our premises.......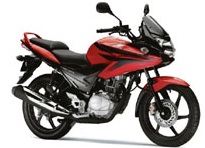 Check out our range of Gift Vouchers
---

Sample prices
Renewal of CBT from £119
CBT Course : £159
Full Licence from £637
Pack sample includes 6 sessions, test fees, bike use, insurance and equipment use (helmet, gloves, waterproofs, etc)...conditions apply.
---
You need a UK Licence to take bike training/CBT
click here
for info on exchanging foreign licences

---
Basic Maintenance course
Courses suspended at the moment.....further news to follow........
To enquire call 0161 8334136 and ask for Andy.
---
Follow us on ...